Measure metabolic activity in seconds: The bioanalyzer that revolutionizes cell culture analysis
Nine parameters in a single measurement – the Vi-CELL MetaFLEX biochemistry analyzer needs only 35 seconds and 65 µl of sample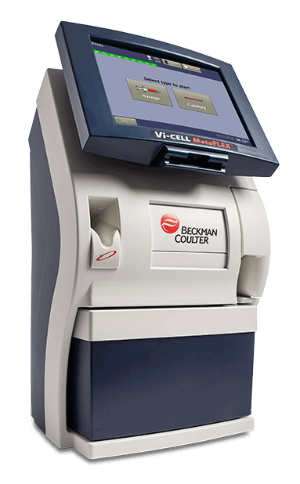 Fast and reliable analysis of bioanalytes in cell culture media
Ensure continuous growth of your cell cultures: in a single, amazingly fast measurement, the new Vi-CELL MetaFLEX determines various important metabolic parameters such as pH, pO₂, pCO₂, glucose, lactate and electrolytes. In doing so, it consumes less cell suspension than any other biochemistry analyzer on the market, saving you valuable resources. With its low maintenance requirements, exceptional reliability and a surprisingly small footprint, this bioanalyzer is the optimal solution for fast, easy and reliable measurement of your R&D, manufacturing and QC samples.
The advantages of the Vi-CELL MetaFLEX biochemistry analyzer:
Saves time: only 35 seconds to measure all the parameters
Saves resources: only 65 µl of sample volume consumed
Ready for use around the clock: can be operated 23.5 h per day
Reliable and very easy to maintain
Metabolic activity measurement made easy – all parameters measured in a single run: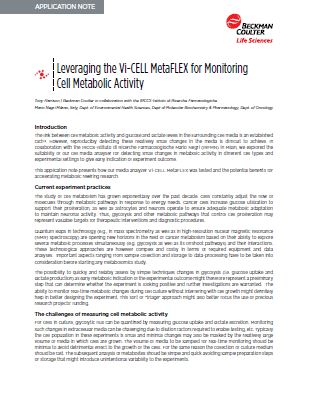 Monitoring the metabolic activity of cells with the Vi-CELL MetaFLEX biochemistry analyzer
In this application note you will learn how the biochemistry analyzer can be used to detect even the smallest of changes in the metabolic activity of different cell types and under different experimental conditions. You will see how these changes can be used for cell culture monitoring.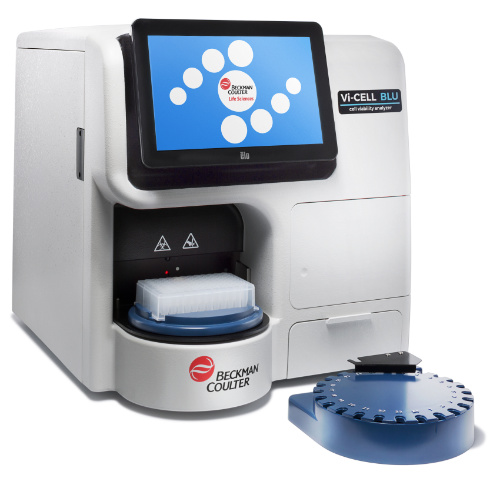 The perfect addition for automated cell counting and cell viability measurements
If you want to measure more than metabolites and determine cell count, cell vitality and cell viability as well, the Vi-CELL BLU cell counter will open your eyes. Thanks to its fully automated trypan blue cell counting technique for processing up to 96 samples simultaneously it hugely simplifies your cell culture lab workflow.