NEW: The benchtop cell sorter that allows space-saving and flexible upgrades
Sort up to four cell populations simultaneously with a simple compensation workflow, and flexibly upgrade your cell sorter to meet new requirements at any time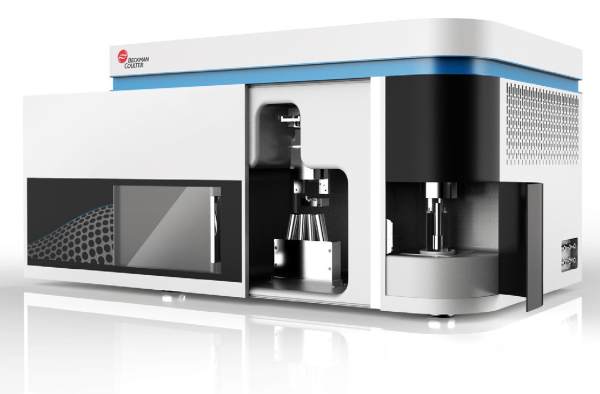 Ready to take control of your cell purification workflows? Looking for a compact and space-saving benchtop cell sorter but unwilling to trade on performance? Then we have the perfect solution for you.
The CytoFLEX SRT Cell Sorter offers you innovative APD (avalanche photodiode) detectors, high sensitivity and maximum user-friendliness, while allowing 4-way cell sorting on a space-saving footprint. The sorter is always delivered in the maximum hardware configuration with 4 lasers and 15 colors. But you only pay for the configuration that you actually need for your experiments. If your requirements change, you can upgrade your cell sorter at any time by software activation.
Why compromise? Contact us today to find out more.
Cell sorting for any requirement:
4-way mixed-mode sorting with the ability to capture aborts
Pre-configured with 4 lasers and 15 colors – flexibly unlockable
Simple compensation workflow thanks to APD technology
Sort into 96- or 384-well plates, with or without index sorting
Automated sort setup and monitoring
Simple compensation even when fluorescence is weak, thanks to APD technology
Avalanche photodiodes (APD) contribute to the exceptional sensitivity of the system
Greatly simplified gain independent compensation of overlapping fluorescences
Easy differentiation between weakly and strongly fluorescent populations
Easier selection of gates and calculation of statistics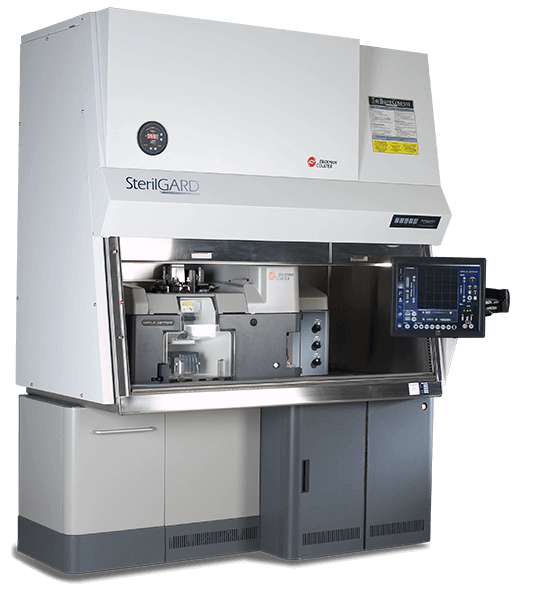 Not quite enough?
6-way sorting with up to 70,000 events/second
Simplify even the most demanding sorting challenges with the MoFlo Astrios EQ Cell Sorter, a high-speed, high-performance cell sorter that processes up to 70,000 cell sorting decisions per second (validated performance) while reducing complexity. This enables you to quickly detect cells and particles sized 200 nm to 30 µm and sort them into six separate collection vessels. Contamination is avoided thanks to the automatic droplet break-off adjustment feature (IntelliSort II) and rescue the sorted samples in case of a malfunction (SortRescue). No matter whether your research involves cancer cells, microparticles or microorganisms, the MoFlo Astrios EQ will assure you'll succeed.
For Research Use Only. Not for use in diagnostic procedures.

NOT ALL PRODUCTS ARE AVAILABLE IN ALL COUNTRIES.
PRODUCT AVAILABILITY AND REGULATORY STATUS DEPENDS ON COUNTRY REGISTRATION PER APPLICABLE REGULATIONS
The listed regulatory status for products correspond to one of the below:
IVD: In Vitro Diagnostic Products. These products are labeled "For In Vitro Diagnostic Use."
ASR: Analyte Specific Reagents. These reagents are labeled "Analyte Specific Reagents. Analytical and performance characteristics are not established."
CE: Products intended for in vitro diagnostic use and conforming to European Directive (98/79/EC). (Note: Devices may be CE marked to other directives than (98/79/EC)
RUO: Research Use Only. These products are labeled "For Research Use Only. Not for use in diagnostic procedures."
LUO: Laboratory Use Only. These products are labeled "For Laboratory Use Only."
No Regulatory Status: Non-Medical Device or non-regulated articles. Not for use in diagnostic or therapeutic procedures.
© 2000 – 2021 Beckman Coulter, Inc. All rights reserved.