NEU: Cell Sorting im Benchtop-Format: Platzsparend und flexibel aufrüstbar
Sortieren Sie bis zu vier Zellpopulationen gleichzeitig mit einfachem Kompensations-Workflow und der Möglichkeit, ihren Cell Sorter jederzeit flexibel für neue Anforderungen aufzurüsten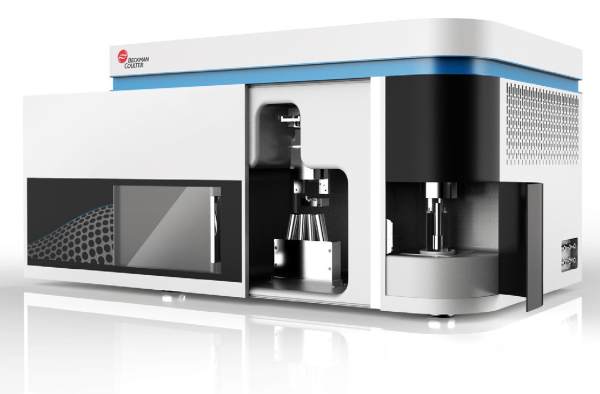 Sind Sie bereit, die Kontrolle über Ihre Zellaufreinigungs-Workflows zu übernehmen? Suchen Sie einen kompakten und platzsparenden Cell Sorter im Benchtop-Format, der keine Kompromisse bei der Leistung eingeht? Dann haben wir die perfekte Lösung für Sie.
Der CytoFLEX SRT Cell Sorter bietet innovative APD-Detektoren (Avalanche-Photodioden), hohe Empfindlichkeit und maximale Benutzerfreundlichkeit – und ermöglicht Ihnen dabei die 4-Wege-Sortierung Ihrer Zellen in platzsparendem Format. Die Auslieferung erfolgt stets in der maximalen Hardware-Konfiguration mit 4 Lasern und 15 Farben. Sie zahlen jedoch nur die Konfiguration, die Sie für Ihre Versuche auch tatsächlich benötigen. Ändert sich etwas an Ihren Anforderungen, können Sie Ihren Cell Sorter jederzeit per Software-Freischaltung aufrüsten.
Warum Kompromisse eingehen? Kontaktieren Sie uns noch heute, um mehr zu erfahren.
Zellen sortieren für jede Anforderung:
4-Wege-Mixed-Mode-Sortierung mit der Möglichkeit, Soft Aborts aufzufangen
Auslieferung mit 4 Lasern und 15 Farben – flexibel freischaltbar
Einfacher Kompensations-Workflow dank APD-Technologie
Zellsortierung in 96- oder 384-Well-Platten, mit oder ohne Indexsortierung
Automatisiertes Sort Setup und Überwachung
Einfache Kompensation selbst bei schwacher Fluoreszenz – dank APD-Technologie:
Avalanche-Photodioden (APD) tragen zur außergewöhnlichen Sensitivität des Systems bei
Stark vereinfachte Kompensation überlappender Fluoreszenzen – unabhängig vom "Gain"
Einfache Unterscheidung zwischen schwach und stark fluoreszierenden Populationen
Einfachere Auswahl von Gates und leichtere Berechnung von Statistiken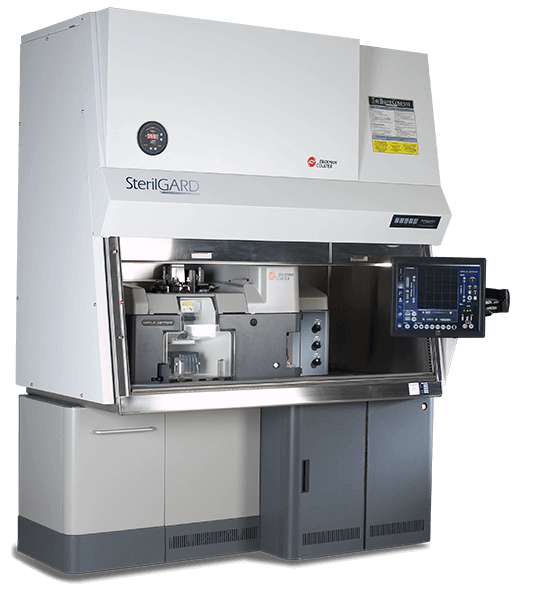 Wenn es etwas mehr sein muss:
6-Wege-Sortierung mit bis zu 70.000 Events/Sekunde
Vereinfachen Sie selbst anspruchsvollste Sortiervorgänge mit dem Cell Sorter MoFlo Astrios EQ. Dieser Hochgeschwindigkeits-Zellsortierer überzeugt mit leistungsfähigem Cell Sorting von bis zu 70.000 Ereignissen pro Sekunde (validiert) bei gleichzeitig reduzierter Komplexität. So gelingt es Ihnen, Zellen und Partikel von 200 nm bis zu 30 µm schnell nachzuweisen und in sechs separaten Auffanggefäßen zu sortieren. Dabei vermeiden Sie Kontaminationen durch die automatische Justage des Tröpfchenabrisspunktes (IntelliSort II) und die Sicherung der sortierten Probe im Falle einer Störung (SortRescue). Egal, ob Sie an Krebszellen, Mikropartikeln oder Mikroorganismen forschen – mit dem MoFlo Astrios EQ ist Ihnen der Erfolg gewiss.
For Research Use Only. Not for use in diagnostic procedures.

NOT ALL PRODUCTS ARE AVAILABLE IN ALL COUNTRIES. 
PRODUCT AVAILABILITY AND REGULATORY STATUS DEPENDS ON COUNTRY REGISTRATION PER APPLICABLE REGULATIONS
The listed regulatory status for products correspond to one of the below:
IVD: In Vitro Diagnostic Products. These products are labeled "For In Vitro Diagnostic Use."
ASR: Analyte Specific Reagents. These reagents are labeled "Analyte Specific Reagents. Analytical and performance characteristics are not established."
CE: Products intended for in vitro diagnostic use and conforming to European Directive (98/79/EC). (Note: Devices may be CE marked to other directives than (98/79/EC)
RUO: Research Use Only. These products are labeled "For Research Use Only. Not for use in diagnostic procedures."
LUO: Laboratory Use Only. These products are labeled "For Laboratory Use Only."
No Regulatory Status: Non-Medical Device or non-regulated articles. Not for use in diagnostic or therapeutic procedures.
© 2000 - 2023 Beckman Coulter, Inc. All rights reserved.