TOC-Analysatoren für Labor und Online-Messung
Wie Sie bei der TOC-Messung von Pharma-Reinstwasser und Wasser für Injektionszwecke die Kosten senken und Zeit einsparen
Intelligente Lösungen für TOC-Messungen in der pharmazeutischen QC
Mit TOC-Analysatoren von Beckman Coulter weisen Sie konstant und akkurat nach, dass Sie die Pharmakopöe-Anforderungen an die TOC-Analyse von Pharma-Reinstwasser (PW) bzw. Wasser für Injektionszwecke (WFI) einhalten. Die TOC-Analysatoren sind aufgrund ihrer einfachen Wartung mit extrem niedrigen Wartungskosten und geringen Ausfallzeiten eine perfekte kostengünstige und zeitsparende Lösung für Ihr Labor. Selbstverständlich erfüllen die Geräte alle globalen Arzneimittelrichtlinien (USP, EP, JP). Dank 21-CFR-Part 11-konformer Berichte für die Chargenfreigabe sinkt der Verwaltungsaufwand für ein reibungsloses Audit und integrierte, automatisierte SOPs helfen, Fehler des Bedienpersonals zu reduzieren.
Auf einen Blick: TOC-Analysatoren für Online-Messung und Labor
Online-TOC-Analysator für die Produktion

PAT700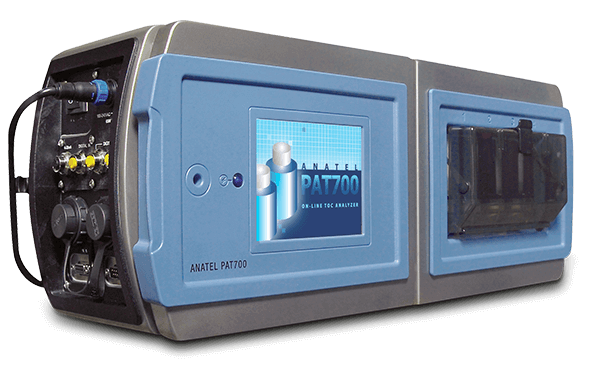 Direkt in die Produktionslinie integrierbar
Akkurate Ergebnisse dank dynam. Endpunktbestimmung
Messbereich: 0.5 ppb – 2000 ppb
Vollständige Oxidierung jeder Probe (erfüllt EP 2.2.44)
TOC-Analysator für das QC-Labor

QbD1200*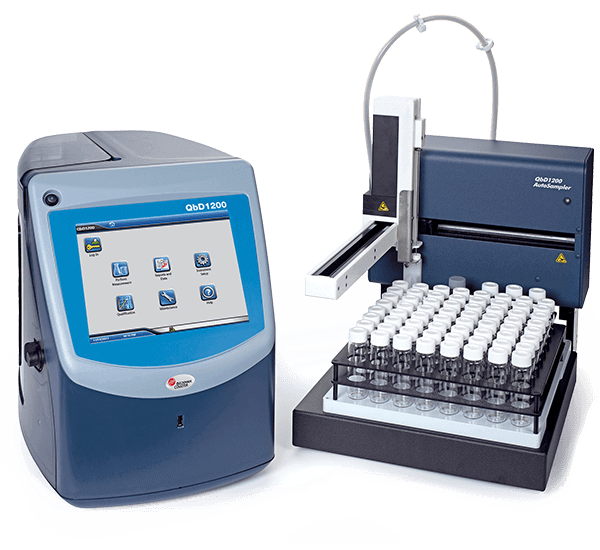 Benötigt nur ein Reagenz und eine jährliche Wartung
Messbereich: 0,4 ppb – 100 000 ppb
Analysezeit: ~5 Minuten
Erkennungsgrenze: 0.4 ppb
Präzision <2 % oder 3 ppb
Kalibrierungszeit: 90 Minuten
* vorübergehend nicht lieferbar
Haben Sie Fragen zu den TOC-Analysatoren oder wünschen weitere Informationen oder ein Angebot?
Dann nehmen Sie Kontakt mit uns auf und schreiben Sie Ihr Anliegen in das Kommentarfeld. Wir freuen uns, Ihnen weiterzuhelfen!

NOT ALL PRODUCTS ARE AVAILABLE IN ALL COUNTRIES. 
PRODUCT AVAILABILITY AND REGULATORY STATUS DEPENDS ON COUNTRY REGISTRATION PER APPLICABLE REGULATIONS
The listed regulatory status for products correspond to one of the below:
IVD: In Vitro Diagnostic Products. These products are labeled "For In Vitro Diagnostic Use."
ASR: Analyte Specific Reagents. These reagents are labeled "Analyte Specific Reagents. Analytical and performance characteristics are not established."
CE: Products intended for in vitro diagnostic use and conforming to European Directive (98/79/EC). (Note: Devices may be CE marked to other directives than (98/79/EC)
RUO: Research Use Only. These products are labeled "For Research Use Only. Not for use in diagnostic procedures."
LUO: Laboratory Use Only. These products are labeled "For Laboratory Use Only."
No Regulatory Status: Non-Medical Device or non-regulated articles. Not for use in diagnostic or therapeutic procedures.
© 2000 - 2023 Beckman Coulter, Inc. All rights reserved.