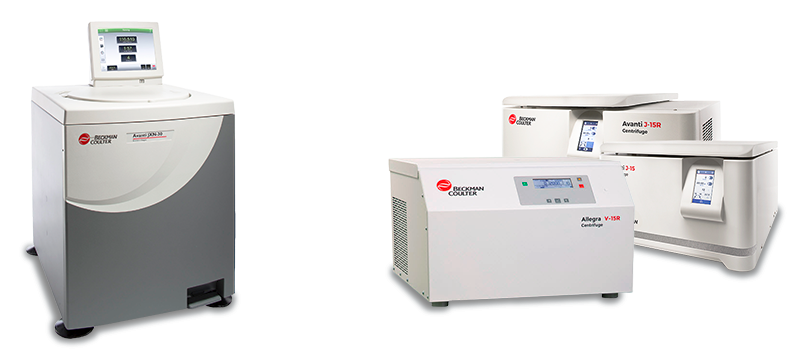 Tisch- und Hochleistungszentrifugen: vielseitig und universell einsetzbar
Bei Beckman Coulter finden Sie die passende Lösung für Ihr Labor: von gekühlten Tischzentrifugen bis hin zu Standkühlzentrifugen für große Volumina und hohe Geschwindigkeiten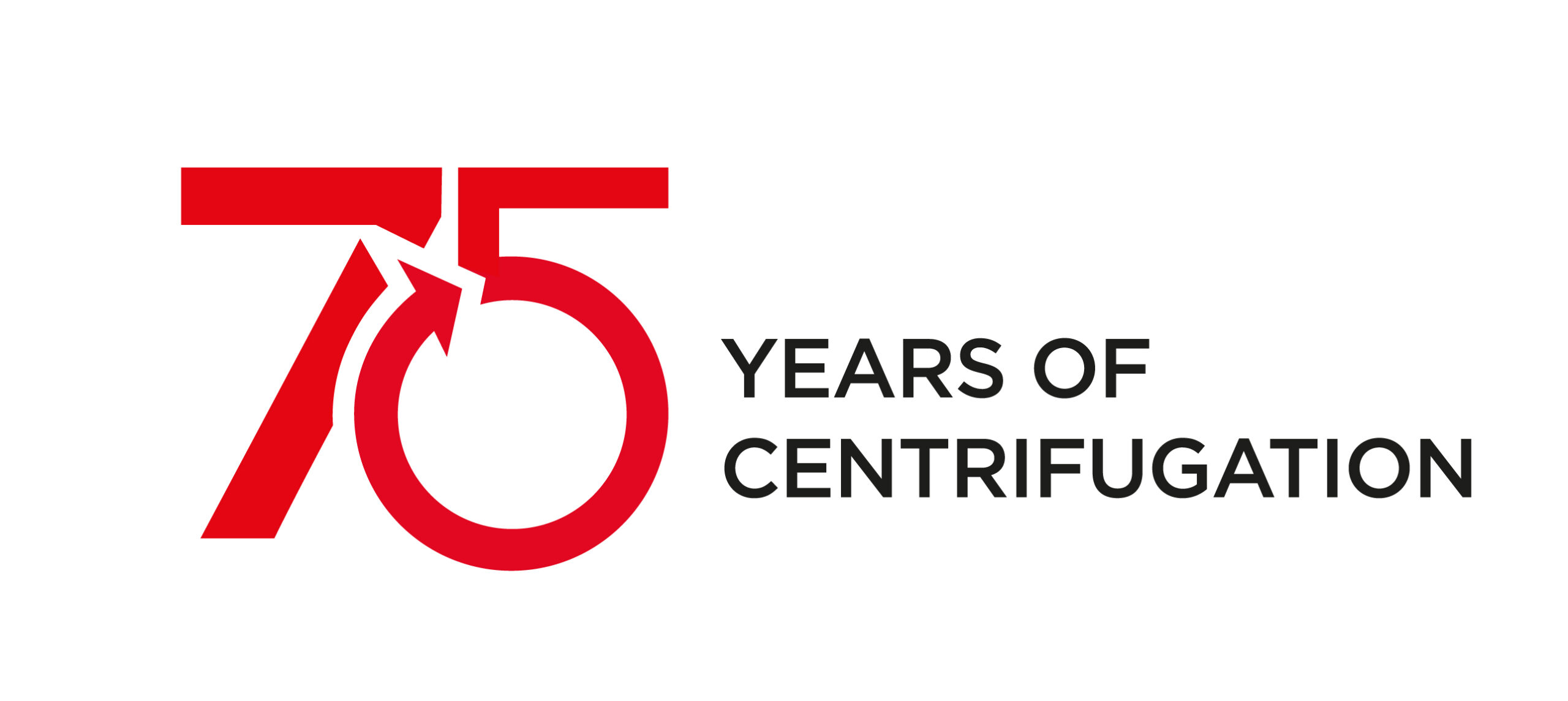 Die universellen, gekühlten und großvolumigen Standzentrifugen der Avanti-Serie überzeugen durch absolute Hochleistung, was Kapazität und Geschwindigkeit angeht: Hier arbeiten Sie mit Zentrifugalkräften von bis zu 110.000 x g und Volumina von wenigen Millilitern bis zu 9 Litern. Von der großvolumigen Ernte eines Bioreaktors über die Zentrifugation von DNA-Kits bis hin zu S-100 Preps, alles ist mit verschiedenen Rotoren in großvolumigen Standkühlzentrifugen möglich. Optionen für Biosicherheit, GMP, Reinraumeinsatz oder eine Netzwerkanbindung ergänzen diese Einsatzmöglichkeiten ideal. Selbstverständlich bieten wir Ihnen für spezielle biotechnologische Anwendungen auch verschiedene Arten von Durchflussrotoren an.
Die kompakten, gekühlten Tischzentrifugen von Beckman Coulter bieten Ihnen durch Probenmengen von wenigen Millilitern bis zu 3 Litern ein breites Anwendungsspektrum. Besonders in der täglichen Routine des Zellkulturlabors, der Zellernte oder bei Zellaufschlüssen finden Tischzentrifugen wie die neue Allegra V-15R aufgrund der Vielzahl von Rotoren und Adaptern ihren optimalen Einsatz.
Universell einsetzbare Zentrifugen für verschiedenste Anwendungen
Gekühlte Tischzentrifugen
der Serien Allegra, Avanti & Microfuge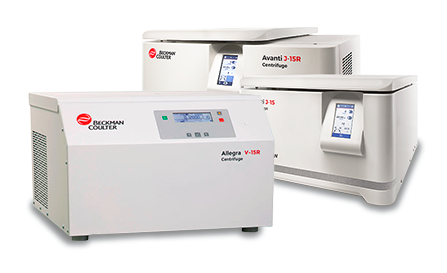 Maximaldrehzahl 18.000 rpm ¹
Schwerefeld bis 29.756 x g ¹
Maximale Kapazität 3000 ml ²
Für Volumina von 0,2 ml – 750 ml
Leistungsfähige & temperaturgenaue Kühlung
Sehr geringe Standfläche 
Selbst bei Höchstgeschwindigkeit leise (≤ 55 dBA) ²
Optionaler Rollwagen für mehr Stauraum ²
Große Palette an Rotoren: Ausschwing-, Festwinkelrotoren & Adapter
¹ Allegra X-30; ² Allegra V15-R
Standkühlzentrifugen
Avanti-Serie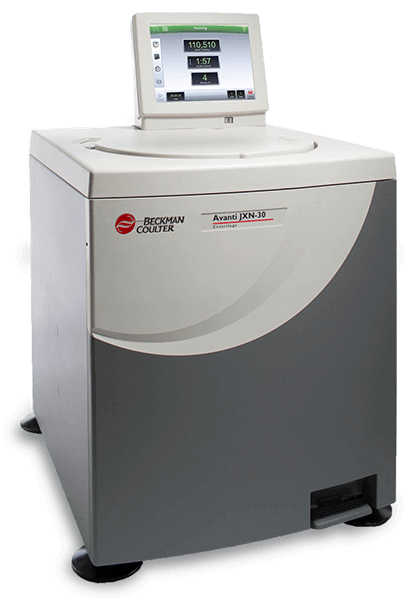 Maximaldrehzahl bis 30.000 rpm ²
Schwerefeld bis 110.500 x g ²
Maximale Kapazität bis 9000 ml ³
21 CFR Part 11 und GMP-konform ²
Remote-Steuerung via MobileFuge-App ²
15-Zoll-Touchscreen auch aus der Distanz ablesbar
Optional: BioSafe für Pathogene & Reinraum
Große Palette an Batch-Rotoren: Ausschwing-, Festwinkel-, Vertikalrotoren
Rotoren für kontinuierliche Bioprozesse: Elutriations-, Continuous-Flow- und Zonalrotoren
² Avanti JXN-30; ³ Avanti J-HC
Intellifuge – mehr als nur ein herkömmlicher Rotorkalkulator
Mit der neuen Version des Rotorkalkulators, der "Intellifuge", können Sie erstmals auch die Umrechnungen (rpm, × g oder k-Faktor) und Protokolltransfers für die gesamte Kombination aus Zentrifuge, Rotor und Röhrchen durchführen. So können Sie effektiv die optimale Kombination aus Rotor und Röhrchen für Ihre Versuche finden. Intellifuge – kalkulieren, konvertieren und konfigurieren.

NOT ALL PRODUCTS ARE AVAILABLE IN ALL COUNTRIES. 
PRODUCT AVAILABILITY AND REGULATORY STATUS DEPENDS ON COUNTRY REGISTRATION PER APPLICABLE REGULATIONS
The listed regulatory status for products correspond to one of the below:
IVD: In Vitro Diagnostic Products. These products are labeled "For In Vitro Diagnostic Use."
ASR: Analyte Specific Reagents. These reagents are labeled "Analyte Specific Reagents. Analytical and performance characteristics are not established."
CE: Products intended for in vitro diagnostic use and conforming to European Directive (98/79/EC). (Note: Devices may be CE marked to other directives than (98/79/EC)
RUO: Research Use Only. These products are labeled "For Research Use Only. Not for use in diagnostic procedures."
LUO: Laboratory Use Only. These products are labeled "For Laboratory Use Only."
No Regulatory Status: Non-Medical Device or non-regulated articles. Not for use in diagnostic or therapeutic procedures.
© 2000 - 2023 Beckman Coulter, Inc. All rights reserved.